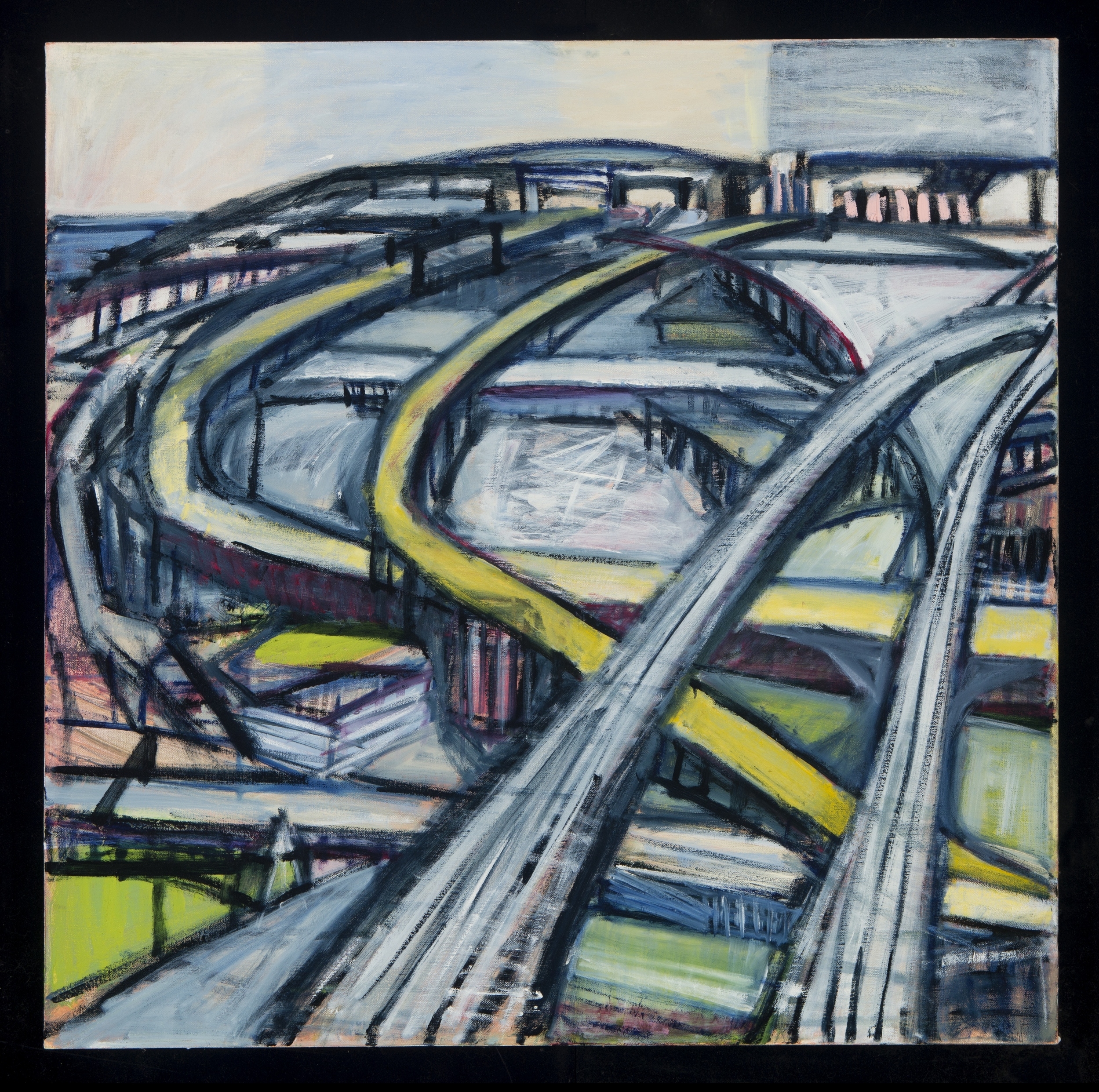 Chronic City
Exterior street view of Chronic City seen at night.
These works stem from a curiosity about a changing urban environment. Post-modern architecture and concepts of metropolitan expansion are deconstructed through semi-abstraction and building fragments.
The method of execution of planning and designing this show was site specific.The intent is that the paintings can be viewed in both an exterior street perspective and inside Gallery 101. The space in and around the gallery had a direct pictorial influence on the work. The gallery is composed of large windows that reveal the buildings around it. While engaged in this project, I was influenced by the neighboring construction on the north side of the Arts Center.
Interior View of Chronic City
View inside the installation of Chronic City.